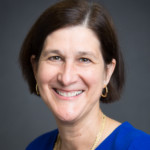 Dear College of Public Health Alumni and Friends,

As I write this, individuals and institutions everywhere are working to adapt to the rapidly developing crisis brought on by the novel coronavirus and COVID-19. In the midst of these dramatic disruptions, I want to reach out and express my sincere hope that each of you, along with your families and loved ones, are staying safe, healthy, and well.

Like each of you, we at the University of Iowa and the College of Public Health are adjusting to new circumstances and realities. Most residence halls on our campus have closed and nearly all employees in the college are now working remotely in order to accommodate social distancing and reduce the spread of COVID-19. Our students, faculty, and staff are preparing to transition to online teaching on March 30, and courses will be conducted virtually through the rest of the spring semester.

The decision to cancel spring commencement – a necessary measure to protect students, families, and the community – was felt deeply throughout the University, and especially in the College of Public Health, where we had been looking forward to celebrating our first full cohort of graduates from our undergraduate programs.

Even as these and other major developments transform our everyday lives, I am extremely proud of our students, faculty, and staff, whose response to this emergency clearly demonstrates their expertise and deep commitment to public health. Alumni, too, are leading the response to COVID-19 in workplaces, communities, and within your families. Ours is a strong and compassionate community and I am confident we will weather this crisis by living out our public health values.

Today, I am pleased to share a few updates highlighting just some of the early work by our students, faculty, staff, and alumni to address the extraordinary challenges confronting our society. Much more is happening on many fronts and our response will, of course, continue to develop as circumstances evolve. We will keep you apprised of developments.

Please reach out to me and to your other contacts in the College of Public Health to let us know how you are doing and if you see opportunities for us to work collaboratively to respond to this unprecedented crisis. Your expertise, your networks, and your creative approaches have always been vital, and perhaps now more so than ever before.

I am grateful for all you are doing. Take good care of yourself and your families, stay well, and keep in touch.

Edith
Dean, College of Public Health
Alumni Directory
Keep up with your classmates with our College of Public Health Alumni Directory.
Use this form to join the directory or to update your existing listing.
Alumni are listed by name, degrees earned, town of residence and email address, and have the option of adding employer, job title, employment sector and LinkedIn page.